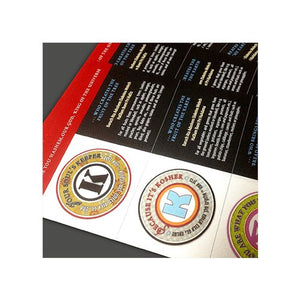 Magnetic Blessings Card
Sale price Price $2.00 Regular price
Magnetic Blessings Card
Collection 1
Overview of blessings 1–4 in transliteration and translation with an overview of the specific foods for which each blessing is said.
Card, DIN Long, 4"x8" (105x210mm) 
300mg art print matt..
 
For each order of at least three magnets the card comes for free.
Ships within 7 business days after you place the order. 
For wholesale prices please get in touch with us directly.