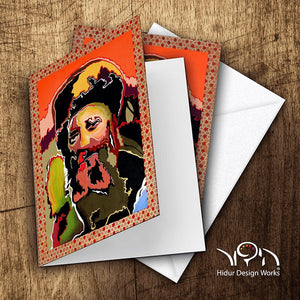 Greeting Card Rav Kook
Sale price Price $6.00 Regular price
The artwork is from our series of Rabbi portraits "House of Love & Prayer". 
You can view the complete selection of our wall art here.

Rav Avraham Yitzhak HaCohen Kook (1865–1935)
"The soul of the world is radiant"
Folding card, 4sided (148x210mm | 5.8x8.3")
300g chromo sulfate board
Comes with a fitting envelope of recycled paper

For wholesale prices please get in touch with us.